In this article
Table of contents
Articles in this category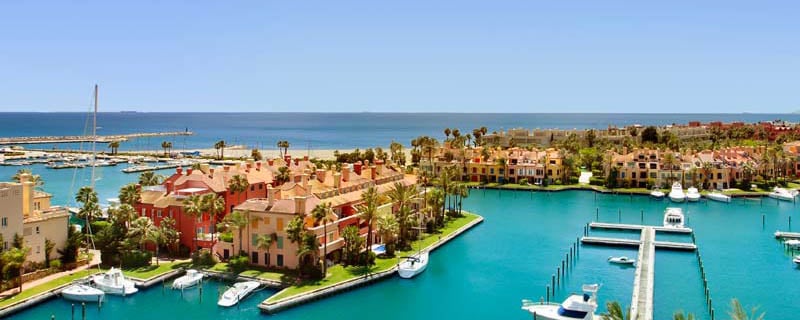 Sotogrande
Sotogrande, a unique experience since 1962.
With its unrivalled location in the South of Spain, Sotogrande is a place designed with style and inspired by a special way of understanding life.

Sotogrande, founded in 1962 by an American, Joseph McMicking, is an area with good transport connections, high-quality infrastructures, and a warm climate throughout the whole year. From being famous for its golf courses and polo fields, it has become an exceptional place to live and to enjoy its many charms in any season.

All imaginable facilities can be found on its more than 2,000 hectares: wide avenues, two beach clubs, the best hotels, a multi-colour Marina and all kinds of services: restaurants, an international college, shops, banks, and so on, which is a reflection of the cosmopolitan atmosphere of Sotogrande.