Are you looking for a new home in Spain?
Are you looking for a new place to live in Spain, but are you dazzled with the local rules and regulations?
Or do you have a thriving business or full-time job and simply no time to worry about the details and paperwork?
At Malura Luxury Real Estate, we completely understand your situation. Buying a house in a foreign country, with unfamiliar laws and a different language can be stressful. We are here to de-stress your life by finding the perfect home in Spain.
We are here to guide you - every step of the way.
Introducing you to your new dream home
First, it is important for us to fully understand your needs and wishes. That is why our experts are delighted to meet you in person, in order to offer you properties that meet your requirements. Our agency has over eighteen years experience in the Spanish realty branch and will be able to show you our selection of properties that will meet all of your expectations.
Take all legal aspects under consideration
It is important to consider all rules and regulations when it comes to buying property in Spain. The legal regulations usually differ from the rules in your own country. If you are not fully aware of these legal matters, it may cost you valuable time or money.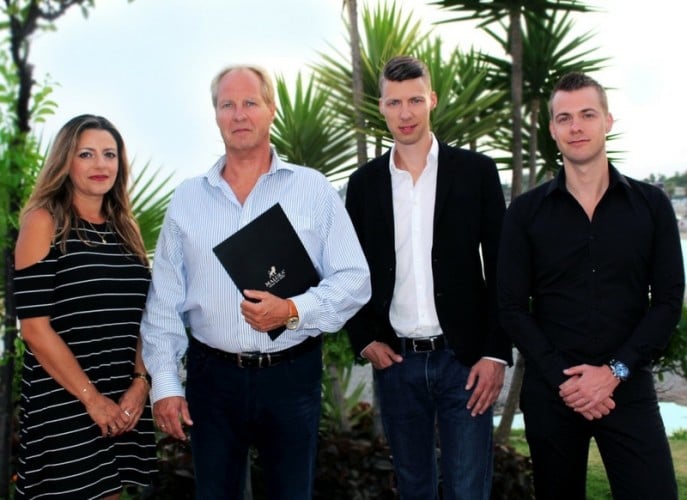 A reputable company with an experienced team
It is our job to verify ownership and other legal aspects, such as planning regulations. We have a well-trained and highly qualified team, consisting of both legal and financial experts. Did you know our company has more than 21 years of experience in this market?
As a family business, strong commitment is one of our core advantages.
We believe in building a relationship with both our colleagues and clients.
For us, there is no such thing as 'mañana', we like to stay in contact and keep you updated about the status of your (future) property or purchase. And you are welcome to contact us too, regarding any queries you might have.
We will respond within 24 hours.
Are you excited to start the search for your new home in Spain?
Are you looking forward to start your search for the right home in Spain? We offer a great selection of luxury properties.
Let our well-experienced team help you by finding the perfect home!
Our experts:
Specialize in luxury properties in Marbella, Altea and surrounding areas;
Speak English, Spanish, German, Dutch and Russian;
Have an extensive contact base and are well-connected;
Will carefully select properties for you that meet your expectations;
Will always respond quickly, within 24 hours.